'Ausbildung' is the German term for an apprenticeship in various blue-collar professions. With an 'Ausbildung' (full title: 'Berufsausbildung') you get a state-controlled degree as a skilled worker. Vocational training/ausbildung is a training of 2-3 years that helps you become a skilled worker. This multi-year education program has no fees and provides monthly payments. The training is offered each year in the months of August-September.
In most countries of the world, there is no comparable qualification to the German vocational training system. The PTU offered in Russia, Ukraine, or Belarus, for example, has neither the corresponding contents nor the length and quality of the German training. This training not only has a high reputation and offers good career and salary options.
Who can do an Ausbildung in Germany?
All foreign nationals, above 18 years of age, conversant in German language (level B1 minimum) and having completed at least 12 years of school education, is eligible for Ausbuilding.
Which professions are covered under Ausbildung?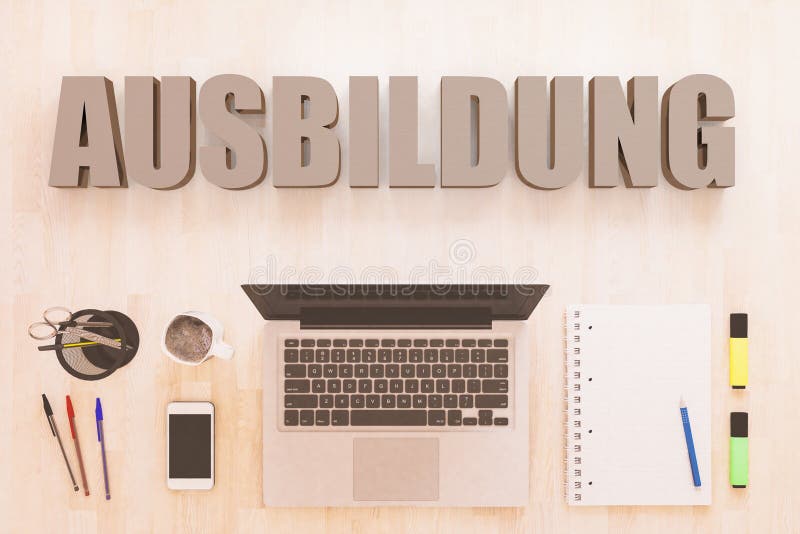 Ausbildung (also called 'vocational training') is a formal educational qualification in the area of blue-collar professions. There are more than 330 professions available to learn in Germany: starting from craftsmen professions like painter, carpenter, nurse, butcher, car mechanic, or office manager to IT professions, public service professions, or care professions.
Does an Ausbildung in Germany guarantee a job?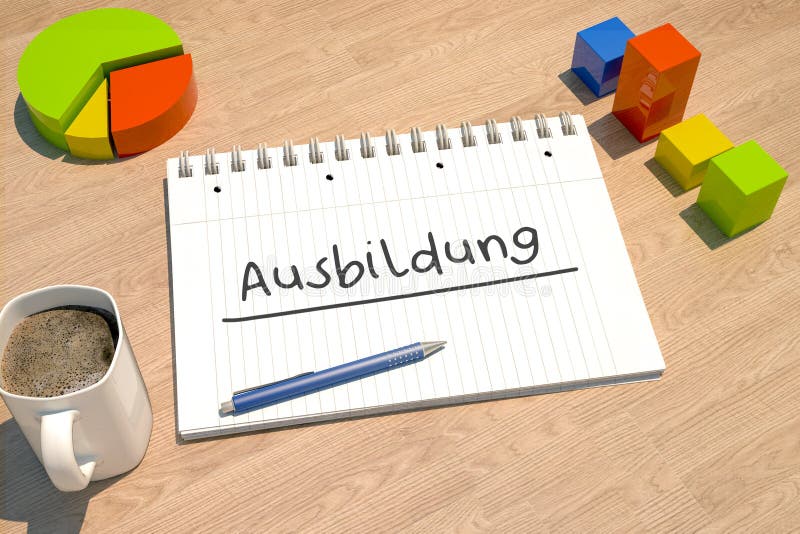 Currently there is a high demand for skilled workers in Germany. Hence Ausbuilding provides a good platform for various job opportunities. However, job opportunities depend upon the marks achieved during the Ausbildung, personal skills, and engagement inter alia.
How much do you get paid in Germany?
After Ausbildung one can get employed as a skilled worker. Ausbildung's salary is somewhere between 800 and 1,200 Euro per month gross, depending on factors as region, chosen profession, etc. Germany has a minimum salary of about 10 Euros per hour. With a standard work time of 40 hours per week, you can make a minimum of 1.600 Euro gross per month. In most cases, this is enough to provide a basic standard of living.  
How does Ausbildung work in Germany?
The students in the vocational training are employees of a company where they work for approximately 50% of their time, during the other 50% they receive training in a vocational school. The company pays all schooling fees for the apprentices. Hence candidates must be employed by a company to start the training. This is why the international candidates need to first apply and pass the selection process.
How to get a visa for apprenticeship?
If you are a non-EU applicant you need a visa before you can start your apprenticeship.
Whether you need a visa or not is largely decided by where you come from, meaning your nationality or citizenship.
If you come from the following areas, you do not need a visa to attend a training or internship in Germany:
Member States of the European Union
European Economic Area
European Free Trade Area
The following countries do not need a Germany internship/training visa either:
Canada*
Japan*
Israel*
Australia*
New Zealand*
The United States*
Korea*
*However, as soon as residents of the aforementioned countries get to Germany, they should apply for a Residence Permit with the Immigration Office in Germany. This should be done within two weeks of their arrival.
If you do not come from any of the above-mentioned countries, you will need a visa to attend an internship or training programme in Germany.
German authorities are quite strict when it comes to whose visa gets approved. You should make sure you have all the required documents before applying for your visa.
The required documents for a Germany training/internship visa are:
Application form. Make sure you fill out the application form carefully and with precision. It is usually required you print it twice and sign each one of the copies.
Two passport photographs. Make sure you submit two identical photographs in passport size.
Valid national passport. The passport shouldn't be older than 10 years and it must have at least one empty page.
Previous passports. In case you have a previous passport, make sure to submit that as well, in addition to your current one.
Marriage certificate (if applicable).
ZAV consent letter from the Bundesagentur für Arbeit. This is a type of work permit that allows you to work in Germany. The company or organization offering the internship must provide it for you. (Internships offered by European Union programmes such as Erasmus, Socrates, and Leonardo do not require this document).
No-Objection/Deputation Letter. Through this letter, the university or organization confirms you are their student/employee.
Letter of Approval. The German company offering the internship/training must provide a Letter of Approval mentioning the conditions of your stay as well as the payment.
Evidence of Qualification. Such as your degree certificates, mark sheets, or any diploma.
Health insurance. Submit a confirmation letter from the health insurance company you registered with. It should have minimum coverage of at least €30,000 throughout the Schengen territory. If you're not sure which health insurance to register with, DR-WALTER's EDUCARE24 plan offers affordable and qualitative services and meets the coverage requirements.
Proof of financial means. You can provide one of the following or a combination:
Bank statement showing you have enough money to fund yourself in Germany.
Payment statement from the company you're doing the internship with.
Letter of commitment/Letter of declaration showing someone is going to fund your stay in Germany.
Proof of contract and income. If you are employed, you need to provide your contract as well as the income statement of the last three months.
Proof of ownership and income. If you are self-employed, you should provide proof of ownership and income.
Proof of ticket reservation. Depending on the means of transportation you choose.
Proof of accommodation. Depending on where you will be staying, it could be a hotel reservation, rental agreement, or invitation letter if you're staying at a friend's house.
Curriculum Vitae (CV).
Proof you have paid the visa application fee.
Simply follow these steps to apply for a German training or internship visa:
Set an appointment with the German embassy/consulate. You should go to the German embassy in your country to set an appointment for a future date. Alternatively, if there is no German embassy in your country, you should set an appointment at an embassy or consulate in a neighbouring country.
Apply early. Make sure to apply at least 3 weeks before, because one can never calculate the processing time with precision since it depends on external circumstances, such as the country you live in, the centre you apply to, or the workload the embassy is receiving at the time.
Fill in the application form. Make sure to fill in the application form carefully and with precision. Print it twice and sign both copies.
Pay the application fee: A total of 75€.
Review the necessary documents. You can check with the website of the German embassy in your country and see the list of all the required documents. You can acquire detailed information regarding the documents when you set an appointment as well.
Be prepared and on time for the interview. There are numerous tips online concerning the most common questions asked in visa application interviews. Take a look at them and make sure you go prepared and on time.
What happens after an apprenticeship in Germany?
There is a possibility of permanent employment in Germany after the training but that depends on the applicant's country of origin, German companies are interested in permanent employment for most applicants and will generally make a very good job offer.