In today's time, a medical doctor 's work has become one of the most desirable professions, and not only in Germany. To be sure, that's why there are so many doctors who travel from one world country to another, trying to get the most lucrative job offer that also offers the best help in terms of expertise, experience and career development.
Admission to medical universities in Germany were highly competitive earlier.
Following the decision of the Standing Conference of the Federal Ministers for Education and Cultural Affairs, the allocation of university places to study medicine has been changed.
But there is now a chance for a broader selection of applicants
What is new, however, is that greater weight is attached to a person's CV, encouragement and personal engagement in the selection procedures of universities. These requirements will also play a role in the Standard Assessment Test for Medical Students (TMS). More and more universities are offering the TMS exam, which also makes it possible for candidates to study without top grades to have access.
Universities
There are more than 35 public medical faculties in Germany and about 80,000 medical students. Unlike places like the US, most schools offer similarly valued services. However, various faculties have different fields of expertise and you can select according to your preference
Medical School in Germany – Funding
For most foreign students, schooling and fees are surprisingly low in Germany. No fees are paid for graduate studies at public universities in Germany, but you will be expected to demonstrate evidence that you can help yourself for a study visa. It is estimated to be about EUR 8,000 a year, although the cost of living varies widely across the world.
There are some options available to help finance your education:
DAAD: Germany's largest scholarship provider with excellent knowledge in English.
Bundesausbildungsförderungsgesetz (Federal Student Financial Aid Program or BAföG): targeted at German nationals and EU students, this fund pays for chosen foreigners, such as refugees.
Medical School Teaching & Research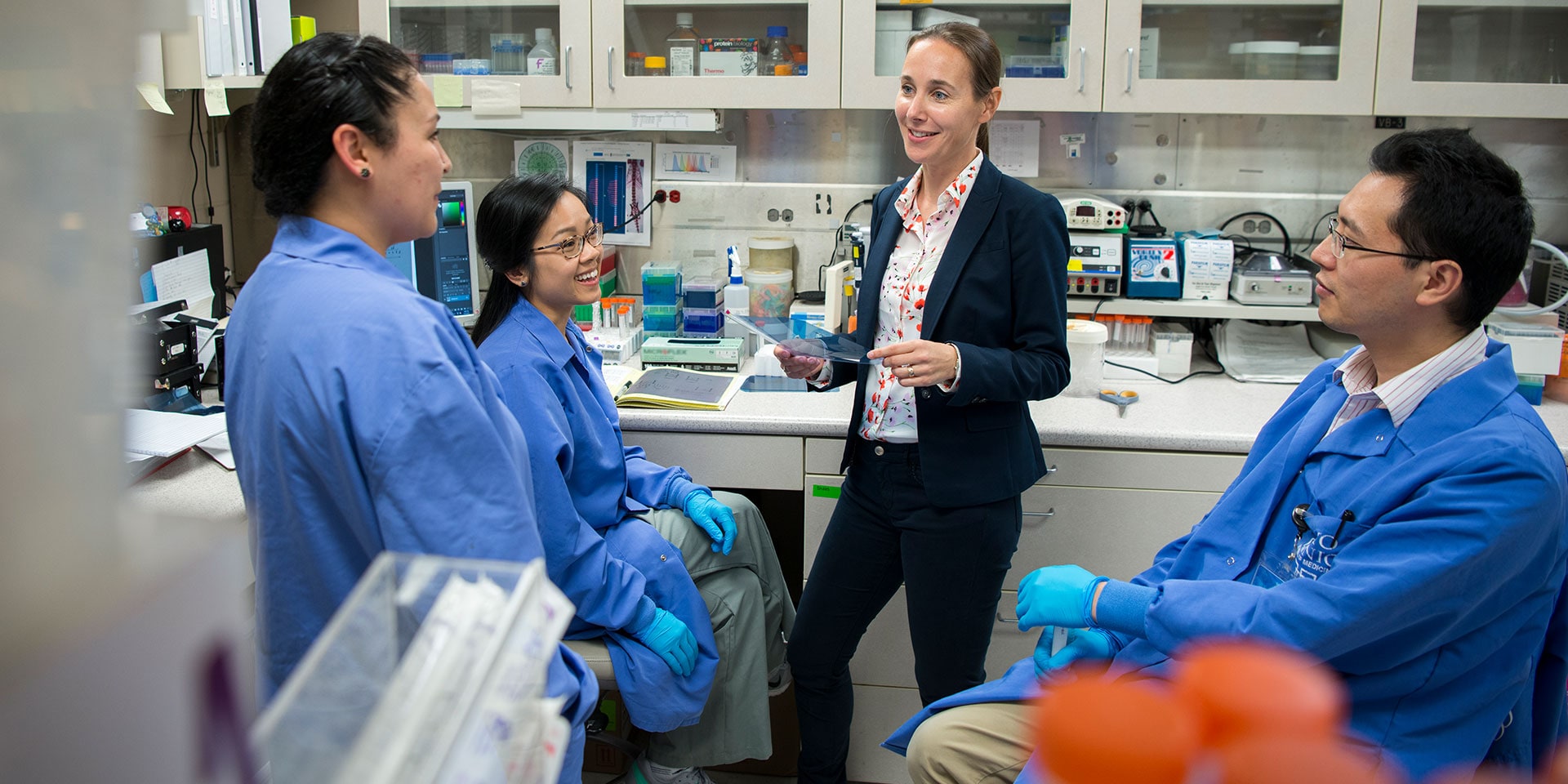 Medical training, once approved, encompasses both pre-clinical trials and practical applications. It is divided into basic science (two years), clinical science (three years) and final clinical year. The Approbationsordnung (Licensing Regulations for Physicians) outlines the specifics of what is required:
Undergraduate medical studies of no fewer than six years and three months (a minimum of 12 terms with each term lasting about 6 months) at a university or equivalent academic institution.
48 consecutive weeks of practical training (practical year)
First aid training
Three months of nursing experience
Four-month clinical elective
The first two years are known as Vorklinik and cover topics such as physics, chemistry, biology, anatomy, physiology, biochemistry, medical terminology, medical psychology and sociology, and clinical medicine. The clinic follows hands-on teaching. The first aid course, an elective subject, and three months of nursing work experience can be completed anywhere, including outside Germany. The last two semesters of medical training (one year) consists of an internship or a PJ (Praktisches Jahr) at a medical facility.
Medical Examination or Approbation in Germany
This state exam, the Approbationsordnung für Ärzte (Regulation of the Licensing of Doctors or AppOÄ), takes place in three stages:
M1: The first stage of the medical examination, Physicum, takes place after two years of study in the field of medicine. It is based on anatomy, biochemistry, and physiology and is a written and oral-practical.
M2: The second stage takes place after five years of study and successful completion of the first exam. It is a written case-related exam.
M3: The third stage takes place one year after completion of the second stage following a total of six years of study in the field of medicine. It is an oral/practical examination.
Passing the approbation grants students their medical licence and the right to practise medicine. The licence is permanent, valid for all of Germany and can only be revoked on disciplinary grounds. The majority of physicians continue to write their dissertation or thesis and receive the title "Dr. "Med." Some forward-thinking students will finish their dissertation in year three or four so that they can keep the title and improve their job opportunities as soon as they have passed the final exam.